Gösta
The manor that serves as the main building of Serlachius Museum Gösta was built in 1935 as the stately home of paper mill owner Gösta Serlachius. Designed by architect Jarl Eklund, the red brick manor represents the classicist style and is inspired by English manor architecture. The ground floor of the building has been used as a museum since 1945. The entire building began to be used as a museum of fine arts in 1984.
In 2014, a wood pavilion was built adjacent to the art museum, which saw the Serlachius Fine Arts Foundation expand its activities to include modern art. An international architectural design competition for the pavilion was organised in 2010–2011. The winning proposal came from the Barcelona-based architectural agency MX_SI and the pavilion was built based on that design. The three exhibition spaces in the pavilion feature exhibitions by well-known Finnish and international modern artists.
The museum is located in Joenniemi, on the shore of Lake Melasjärvi, in a milieu of significant cultural and historical value. The adjacent park, which features a large number of sculptures, has been a key part of the manor's cultural milieu since the 1930s. The pavilion and the sculptures in the park provide structure for the setting, creating new spaces and places for enjoying art. The paths in the park lead visitors to a bridge and the nearby Taavetinsaari island, which also features art during the summer season.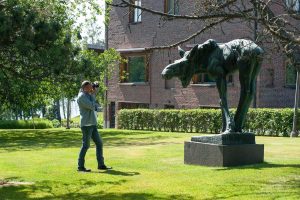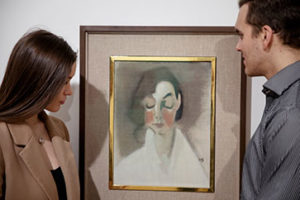 Gustaf
This impressive museum building designed by Valter and Bertel Jung was originally built as the head office of the G.A. Serlachius Company in 1934. Paper mill owner Gösta Serlachius wanted the building to be a calling card for his company. The head office, which represents the classicist and functionalist styles, was decorated with art by renowned artists and equipped with the best technology of the era. The former head office was transferred to the Gösta Serlachius Fine Arts Foundation's ownership in 2000. The museum was subsequently opened to the public in 2003 after comprehensive renovations. It became the Gösta Serlachius Fine Arts Foundation's second museum.
Serlachius Museum Gustaf in the town centre of Mänttä hosts exhibitions related to the history of the paper industry and the Serlachius family as well as art. Many of the exhibitions are presented to visitors through stories. Dramatised history and interaction are also important elements of the museum's services for groups.