Activities in Art Town
There is plenty to do in the Art Town of Mänttä-Vilppula! How about fishing at Vilppulankoski rapids, a game of paintball at Finland's largest urban paintball arena or a padel match? If you want to take it slow, you can admire the beautiful scenery from horseback, relax in a salt room or participate in a calming yoga session. Whether you come with a friend, in a larger group or with your family, there is plenty to do here!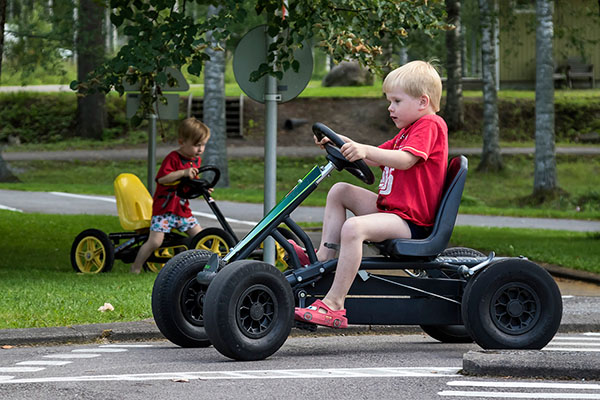 Art Town with children
There are lots of fun activities and attractions in Art Town for people of all ages! Take a tour of four frisbee golf courses, practise driving in traffic park or get away from the rain by visiting the indoor swimming pool!
Activities for families with children
The diverse services of Art Town
Art Town Mänttä-Vilppula offers a wide range of shopping and services! The charming and unique services of Art Town are nearby and within easy reach.